AMTmetalTech Top Quality World Lowest Price MCrAlY Powders for Thermal or
Cold Spraying of Bondcoat or High Temperature Corrosion Resist Coating
Date Sep. 05, 2022
MCrAlY, where M represents Nickel Ni or Cobalt Co or Nickel Cobalt NiCo or Cobalt Nickel CoNi or Iron Fe, is the Metal alloy of M with Chrome Aluminum and Yttrium.
MCrAlY Powders include NiCrAlY, CoCrAlY, NiCoCrAlY, CoNiCrAlY, FeCrAlY etc. are commonly used for Bondcoat between the Thermal Barrier Coating TBC of Yttria Stablized Zirconia ZrO2-8Y2O3 and Nickel Alloy Turbine Blade or High Temperature Corrosion Resist Coating at 850-1050℃ by Thermal Spraying of High Velocity Oxygen Flame HVOF or High Velocity Air Flame HVAF Spraying, Air Plasma Spraying APS, Vacuum Plasma Spraying VPS, Low Pressure Plasma Spraying LPPS etc.
Additions of Silicon Si, Hafnium Hf, Tantalum Ta, Zirconium Zr, Tungsten W, Titanium Ti, Molybdenum Mo etc. into MCrAlY Powder to be NiCoCrAlYTa or NiCoCrAlYHfSi or NiCrAlYCoMoW, NiCrAlYCoWTiTa can obviously improve the high temperature strength and hot corrosion resistance of the MCrAlY coating. Additions of Rhenium Re into MCrAlY Powder to be NiCoCrAlYHfSiTaRe or NiCoCrAlYRe can considerably improve the high temperature oxidation and thermal fatigue resistance of the MCrAlY coating.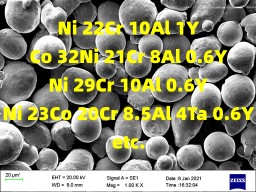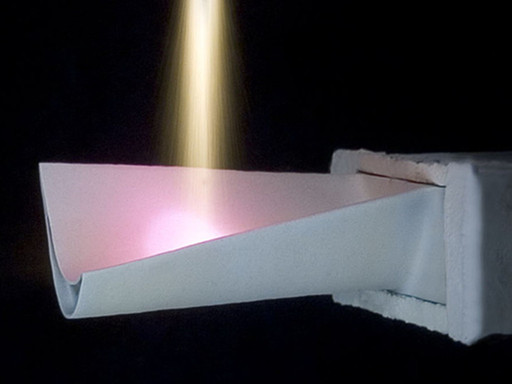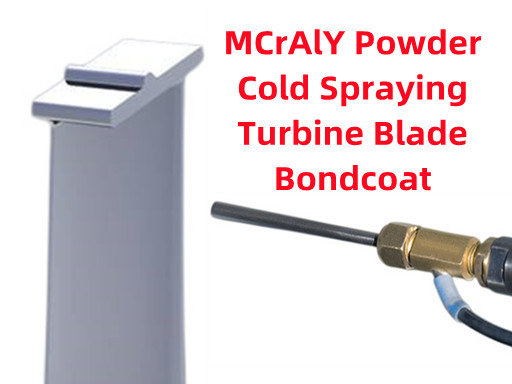 NiCrAlY Powder Thermal Spraying Turbine Blade Cold Spraying Turbine Blade
AMTmetalTech is bulk producing the MCrAlY powder as above picture showed by Vacuum Inert Gas Atomization VIGA in tons monthly, which has been selling to the overseas very well. The typical MCrAlY powder size includes 20-45um, 45-90um etc.
Cold Spraying is the most recent thermal spraying process at the temperature lower than 1000℃ by depositing the metal powder onto the component at supersonic speed with high speed gas flow. Almost no oxidizing of the Aluminum and Yttrium in MCrAlY powder coating by Cold Spraying makes the Bondcoat higher bonding strength between the TBC coating and Nickel Alloy Turbine Blade in addition to the higher hot corrosion resistance of the MCrAlY coating. MCrAlY Powder Cold Spraying can make the component very tiny hot deformation for no powder fusion or melting during the Cold Spraying deposition.
AMTmetalTech Top Quality MCrAlY and many other powders are widely used for Laser Cladding and 3D Printing or Cold Spraying Additive Manufacturing the complex components in addition to the Thermal Spraying. AMTmetalTech Philosophy is Always making various Alloy Powders at Consistent Top Quality, Continuous Lowest Price, Quickest Delivery in the World! Why not send your inquiry by email to export@AMTmetalTech.com as your 2nd supplier? For more information of AMTmetalTech Top Quality Competitive various Thermal or Cold Spraying and Laser Cladding Alloy Powders, please visit www.AMTmetalTech.com/StandardProducts/.
Keywords: MCrAlY Powder, Cold Spraying Powder, NiCoCrAlY Powder, CoCrAlY Powder, NiCrAlY Powder
Please send us email to export@AMTmetalTech.com about Nickel Amorphous HVAF or HVOF Tube Inside ID Spraying Fine Atomized Powder Better Corrosion risist than Hastelloy C276 / Inconel In625 / Stellite of severe Erosion, Cavitation, high temperature Abrasion resist; Duplex Stainless Steel Powder for Binder Jet Printing / Speed Laser / PTA cladding / Plasma weld overlaying Replacing Chrome Plating for Coated Cylinders / Pistons / Roller / Screw Rotors / Valve / Stirrer Blade / Hydro Turbine Runner; Tungsten Carbide Hardmetal Cemented Clad Mud Pump Liner / Pipe / Sleeve / Glass Mold and Super Wear Plate; PDC Diffusion Bonding, Diamond Bearing etc.