Factory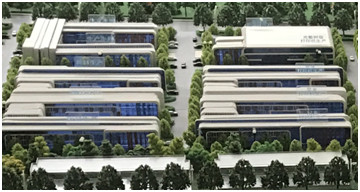 AMTmetalTech is producing Top Quality and World Lowest Price Gas Atomized Powders including Meticulously Crafted MCrAlY, NiAlMo, Inconel, Stellite, CoCrMo, Duplex Stainless Steel, FerroTiC etc. for Binder Jet 3D Printing, Thermal or Cold Spraying, Speed Laser or PTA Plasma Cladding; Super Abrasion Resist Tungsten Carbide Cemented Hardmetal Brazing Quick Assembly Clad Plate / Tube or Stirring Blade and Mud Pump Liner, Polycrystalline Diamond Cutter PDC Brazed Bearings and Shanks by Diffusion Bonding with Hardmetal etc. We are in the USA, Europe and Japan market all for more than 25 years.
AMTmetalTech as the leading metallurgy company, professionally provides Top Consistent Quality Patent Nickel Amorphous + Nanocrystalline Powders NanoX 8-25um and 15-45um for HVAF or HVOF Thermal Spraying as well as 2-10um powder for long small tube inside ID HVOF Spraying, Better Corrosion Resist than Hastelloy C276 and Inconel In625 or Stellite , HV700-900, 1000℃ Abrasion Resist, 50um Coating Airtight Low Cost replacing Nickel Clad Ground Tube.

AMTmetalTech Patent Amorphous + Nanocrystalline HVOF Thermal Spraying Powder NanoA is one quarter Volume Cost of Tungsten Carbide. NanoA Powder coating is better corrosion resist than 316L Stainless Steel and hardness HV700-1000 with abrasion resist just next to WC-10Co-4Cr Tungsten Carbide Thermal Spraying Powder.

AMTmetalTech as the World Leading supplier of Solutions for Severe Corrosion and Cavitation, Super Abrasion and High Temperature 1000℃ Resist, our Philosophy is Respect Customers As What We Want by Ourselves. You can feel our HONESTY, RESPECT, LIABILITY, INNOVATIVE, QUALITY, PROFESSIONAL in the Sufficient and Timely solution communication.

Innovative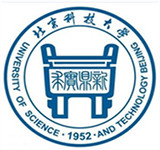 AMTmetalTech continuous competitive is our innovative and economic valuable R&D results, the high performance alloys developing under the consult of domestic and Europe famous professors in the metallurgy field. We have established long-term cooperation with the famous metallurgy laboratory in Beijing University of Science and Technology, which can strongly carry on some our R&D jobs with various equipments and measures. We have gotten a number of patents, and still keep in obtaining patents every year.

Professional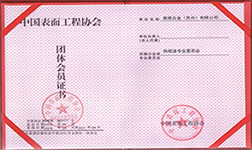 We are very proud of that AMTmetalTech is the leading Specialist in Metallurgy in China. Our Metallurgy and Processing experts, including Professors, Senior Engineers and many experienced Technicians, can offer our customers very Professional solutions. AMTmetalTech is the senior member of China Thermal Spraying Association.
Quality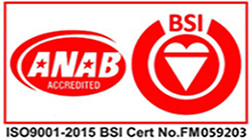 We are very proud of that AMTmetalTech means the top quality from China. As registered company approved by the world famous BSI (British Standard Institution), our quality objective is ZERO DEFECT and CUSTOMER BENEFITED. Our quality culture is "Do Everything Correctly the First Time ". Our products do not contain 3TG. Our raw materials are all from domestic and the minerals of our domestic suppliers are all from Chinese and no imported.
Timely

Our commitment is: Any enquiry from you will be much appreciated and replied within 48 hours. And any urgent E-mail will get our answer within 24 hours. The extraordinary urgent situation will get our response even within 4 hours.
Please send us email to export@AMTmetalTech.com about Nickel Amorphous HVAF or HVOF Tube Inside ID Spraying Fine Atomized Powder Better Corrosion risist than Hastelloy C276 / Inconel In625 / Stellite of severe Erosion, Cavitation, high temperature Abrasion resist; Duplex Stainless Steel Powder for Binder Jet Printing / Speed Laser / PTA cladding / Plasma weld overlaying Replacing Chrome Plating for Coated Cylinders / Pistons / Roller / Screw Rotors / Valve / Stirrer Blade / Hydro Turbine Runner; Tungsten Carbide Hardmetal Cemented Clad Mud Pump Liner / Pipe / Sleeve / Glass Mold and Super Wear Plate; PDC Diffusion Bonding, Diamond Bearing etc.