AMTmetalTech attended in the Offshore Technology Conference (OTC)exhibition in USA in May 2019, and our booth number is 8152. The OTC exhibition was founded in 1969. It is the world's most important exhibition in drilling, development, production of oil, environmental protection and other resource development. Through the development of new technologies, political reforms and economic fluctuations in the oil and gas industry over the past 40 years, OTC has developed into a stable and highly valued event.
Our company mainly has the following exhibition products including Patent Amorphous Powders NanoA for HVAF or HVOF Thermal Spraying Replacing Hard Chrome Plating, Patent Nickel Alloy Powders NanoN of Severe Corrosion and Wear Resist for Laser Melting Deposit or PTA Plasma Cladding, Tungsten Carbide Cemented Hardmetal Quick Assembly Clad Wear Plates / Tubes or Stirring Blades and Mud Pump Liners.
AMTmetalTech's patent Gas Atomized Amorphous Powder NanoA is of uniform amorphous microstructure, including the size of 8-25um, 15-53um, 2-10um etc. After metal thermal spraying in low heat input and rapid cooling, the feature of coating can still maintain mainly amorphous microstructure, which has excellent corrosion resistance, high hardness and wear resistance, good bonding strength as Liquidmetal or Nanosteel.
AMTmetalTech's patent NanoN Nickel Alloy Gas Atomized Powder is of very good corrosion resistance, similar as Hastelloy, after Laser Cladding of NanoN powder, the coating is of very good wear resistance. It can be also suitable for PTA hardfacing.
For further information, please send us your requirements by email to export@AMTmetalTech.com.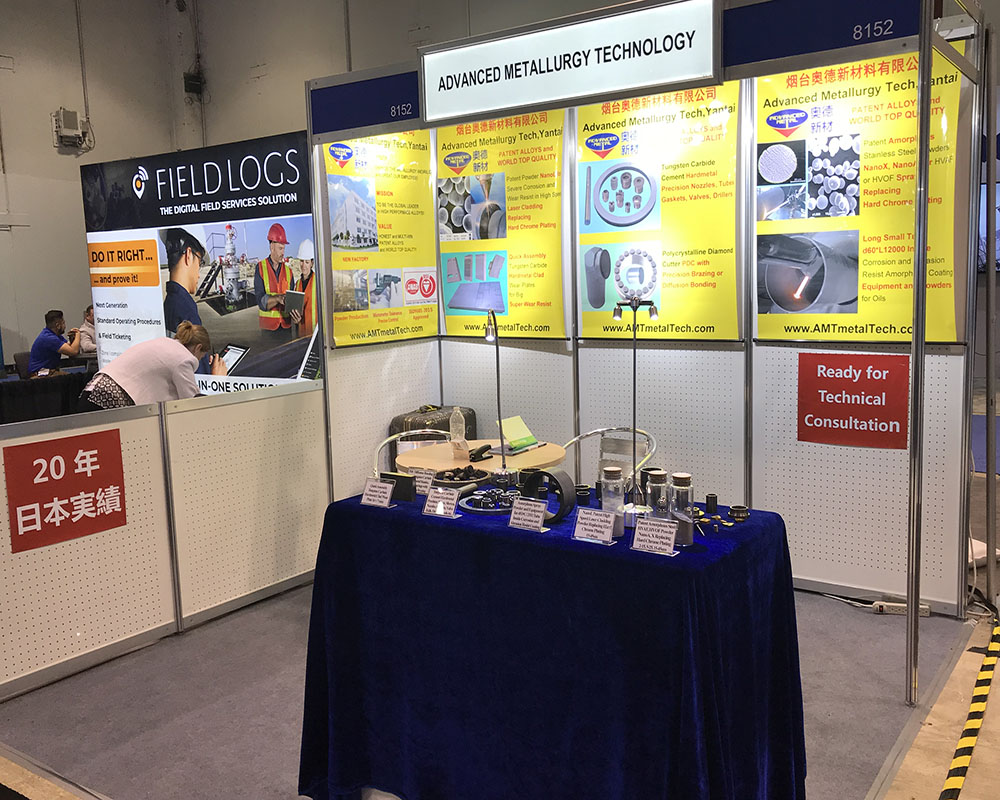 Please send us email to export@AMTmetalTech.com about Nickel Amorphous HVAF or HVOF Tube Inside ID Spraying Fine Atomized Powder Better Corrosion risist than Hastelloy C276 / Inconel In625 / Stellite of severe Erosion, Cavitation, high temperature Abrasion resist; Duplex Stainless Steel Powder for Binder Jet Printing / Speed Laser / PTA cladding / Plasma weld overlaying Replacing Chrome Plating for Coated Cylinders / Pistons / Roller / Screw Rotors / Valve / Stirrer Blade / Hydro Turbine Runner; Tungsten Carbide Hardmetal Cemented Clad Mud Pump Liner / Pipe / Sleeve / Glass Mold and Super Wear Plate; PDC Diffusion Bonding, Diamond Bearing etc.